Say goodbye to cracked heels! People that have fallen arches (have flat feet) may often notice that they have hardened skin over the areas of their feet that are more in contact with the ground. In addition to considering the cause for flat feet and addressing any altered mechanics through treatment, exercise or insertion of an orthotic, it is also important to 'clean up' our feet to reduce the risk of infection from any cracks that may appear in our heels and also onset of pain if too severe.

These nifty Pumi bars are so easy to use to repair and soften hard skin on those tired feet! Simply rub over heels while in the shower, or at any time that is convenient. You can then enjoy the new feeling of softness in your feet!

The kind of mattress that you sleep on is very important for your  musculoskeletal health. There are many reasons for this. For people with spinal-related pain, sleeping on your back, stomach or on your side can make a big difference to your spinal pain. How you sleep can either aggravate or relieve your symptoms. Furthermore, if you have an old mattress or if your mattress is too soft or too firm, this can also be contributing to your pain. Treatment and exercise advice may not prove as effective unless you also consider the mattress that you sleep on every night.


But how do you know which mattress is right for you? Depending on your body type, your posture, your spinal condition and what your preference in a mattress is, there is just so much to consider when investing in a good mattress?

At Healthy Living Osteopathy we take the 'guessing work' out of choosing a new mattress. Whether you are in need of a new mattress anyway, or whether you want relief from your spinal pain, we can arrange a VIP Mattress Assessment for you at Regal Sleep Solutions. Simply contact us at Health Living Osteopathy and we can arrange this for you!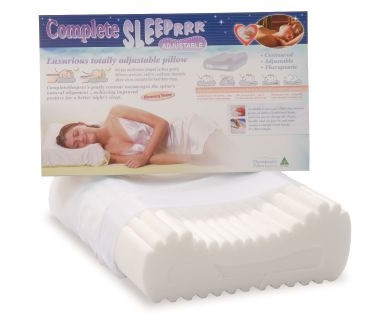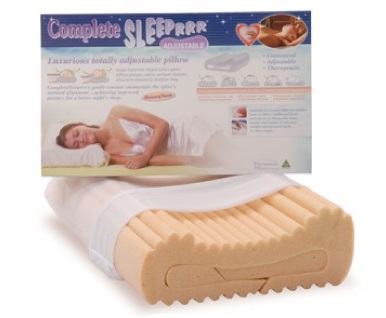 Tired of waking up with a sore neck? Do you complain of morning neck stiffness? Often we do not really think about the pillow we sleep on. Is your pillow too firm or soft? Is your pillow too high or too low? How old is your pillow? Are you a side sleeper/back sleeper or stomach sleeper? Did you know that having a good pillow acts as a 'preventative' measure for neck pain? Also did you know that having the right pillow can make a big difference to your neck if you have acute or chronic neck problems?

At Healthy Living Osteopathy, we stock a range of memory foam pillows and have samples for you to try so that you choose one that is most comfortable for you. We will also advise on the best one for you based on the type of neck issues you suffer from.

These pillows sell really fast so if you feel that your pillow may be contributing to your symptoms, come in so we can help you choose the right pillow for you!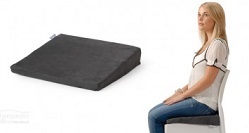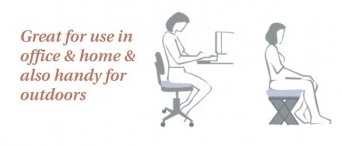 Our uniquely designed Posture Wedge Seat Cushions are designed to encourage correct pelvic tilt and maintain your normal lumbar curve while sitting. This anatomically desirable 9 degree angle wedge reduces pressure on the lumbar discs - minimising potential back problems. We also often recommend this cushion for patients who have lumbar disc injuries and sciatica, and who find aggravation of their pain from long periods of sitting, who include officeworkers, sports spectators or those frequently driving long distance.

Some benefits include:

Angled chair cushion commits your body to sit with naturally healthy posture

Designed to tilt the pelvis forward to relieve load on the lower back
Helps relieve stress on your back thus reducing the incidence of back pain

Encourages the correct pelvic tilt
Maintains your normal lumbar curve while sitting
Compact and lightweight and you can take it anywhere

The Posture wedge is perfect at the office, home, or for sports stadium seating
The Posture Wedge is a multi-purpose seat cushion which is normally used with the lower end in front. In the car you have the option of turning it around and it positions you firmly against the back of the sear and prevents you from sliding down and straining the lower back.